Implementasi Kurikulum Merdeka di Madrasah Ibtidaiyah
Agus Akhmadi

Balai Diklat Keagamaan Surabaya
DOI:
https://doi.org/10.36052/andragogi.v11i1.310

Abstract Views: 132 |
PDF Downloads: 121
Keywords:
Implementasi; kurikulum merdeka; madrasah
Abstract
Implementing the independent curriculum is a government policy in the development of education. Guidelines for the performance of the independent curriculum were socialized by the government to be understood and implemented by education units. This study aims to describe madrasa teachers' understanding of the independent curriculum guidelines, how to implement a separate curriculum, and the obstacles to implementing an independent curriculum in madrasas. This research method uses a descriptive qualitative approach. The research narasumberts were 20 teachers participating in implementing the independent curriculum at Madrasah Ibtidaiyah, Blitar City, East Java. Data collection is done by questionnaire. The research instrument is uploaded in the Google form and sent via WhatsApp—data analysis with descriptive statistics. The results of this study indicate that the independent curriculum guidelines have been adequately understood; the independent curriculum has been implemented in the pilot project madrasah ibtidaiyah, while in other madrasas, it has not been implemented. Planning and learning process according to the characteristics of the madrasah. There are several obstacles to implementing the independent curriculum: lack of socialization, teacher competence, facilities, and infrastructure.
(Implementasi kurikulum merdeka merupakan kebijakan pemerintah dalam pengembangan Pendidikan. Pedoman implementasi kurikulum merdeka disosialisasikan oleh pemerintah untuk dipahami dan dilaksanakan satuan Pendidikan. Penelitian ini bertujuan untuk mendeskripsikan pemahaman guru madrasah terhadap pedoman kurikulum merdeka, bagaimana implementasi kurikulum merdeka, dan hambatan implementasi kurikulum merdeka di madrasah. Metode penelitian ini menggunakan pendekatan kualitatif deskriptif. Narasumber penelitian sebanyak 20 orang guru peserta pelatihan implementasi kurikulum merdeka Madrasah Ibtidaiyah Kota Blitar Jawa Timur. Pengumpulan data dilakukan dengan angket. Instrumen penelitian diunggah dalam google formulir dan dikirimkan melalui WhatsApp. Analisis data dengan statistik deskriptif. Hasil penelitian ini menunjukkan bahwa pedoman kurikulum merdeka telah dipahami secara cukup, kurikulum merdeka diimplementasikan di madrasah ibtidaiyah pilot proyek, sedangkan di madrasah lain belum diimplementasikan. Perencanaan dan proses pembelajaran sesuai dengan karakteristik madrasah. Terdapat beberapa hambatan pelaksanaan kurikulum merdeka yaitu sosialisasi yang kurang, kompetensi guru, sarana dan prasarana).
References
Aida, E. S. P., & Fauzi, A. (2022). Implementation of the Independent Learning Curriculum Management at SDIT Sabilul Huda Cirebon City. JIEM: Journal of Islamic Education Management, 1–12.
Akhiruddin, Sujarwo, Atmowardoyo, H., & Nurhikmah. (2019). Belajar dan Pembelajaran. Gowa: Cahaya Bintang Gemerlang.
Angga, Cucu Suryana, Ima Nurwahidah, Asep Herry Hernawan, P. (2021). Komparasi Implementasi Kurikulum 2013 dan Kurikulum Merdeka di Sekolah Dasar. Jurnal basicedu, 6(4), 7174–7187. https://doi.org/10.31004/basicedu.v5i4.1230
Basar, A. M. (2021). Problematika Pembelajaran Jarak Jauh Pada Masa Pandemi Covid-19. Edunesia : Jurnal Ilmiah Pendidikan 2(1), 208-218. https://doi.org/10.51276/edu.v2i1.112
Insani, F. D., Sunan, U., & Yogyakarta, K. (2019). Sejarah Perkembangan Kurikulum di Indonesia Sejak Awal Kemerdekaan Hingga Saat Ini. As-Salam: Jurnal Studi Hukum Islam & Pendidikan, 8(1), 43–64. https://doi.org/10.51226/ASSALAM.V8I1.132
Kemdikbud. (2022). Buku Saku Kurikulum Merdeka; Tanya Jawab. Kementerian Pendidikan dan Kebudayaan, 1–50.
Kemendikbud. (2021). Capaian Pembelajaran. Dalam Balitbangbuk.
Kemendikbud Ristek. (2021). Panduan Pengembangan Projek Penguatan Profil Pelajar Pancasila. Kementerian Pendidikan dan Kebudayaan, 1–108. http://ditpsd.kemdikbud.go.id/hal/profil-pelajar-pancasila
Kementerian Agama Republik Indonesia. (2022). Pedoman Implementasi Kurikulum Merdeka Pada Madrasah. Jakarta: Implementasi Kurikulum Merdeka.
Khoirurrijal, Fadriati, Sofia, Makrufi, A. D., Gandi, S., Muin, A., Tajeri, Fakhrudin, A., Hamdani, & Suprapno. (2022). Pengembangan Kurikulum Merdeka. Dalam Nucl. Phys. (Vol. 13, Nomor 1). CV. Literasi Nusantara Abadi.
Nugraha, T. S. (2022). Kurikulum Merdeka untuk pemulihan krisis pembelajaran. Inovasi Kurikulum, 19(2), 251–262. https://doi.org/10.17509/jik.v19i2.45301
Pengembang, T. (2022). Kurikulum Operasional Madrasah. Jakarta: Kementerian Agama.
Phil, S. M. (2021). Pembelajaran dan Asesmen Kompetensi. Jakarta: Badan Penelitian dan Pengembangan dan Perbukuan.
Prihatini, A. & Sugiarti. (2022). Citra Kurikulum Baru: Kesiapan Guru dalam Menerapkan Kurikulum Merdeka. GHANCARAN: Jurnal Pendidikan Bahasa dan Sastra Indonesia, Special Edition: Lalonget III, 58–70. https://doi.org/10.19105/ghancaran.vi.7447
Purba, M., Purnamasari, N., Soetantyo, S., Suwarna, I. R., & Susanti, E. I. (2021). Naskah Akademik: Prinsip Pengembangan Pembelajaran Berdiferensiasi (Differentiated Instruction). Jakarta: Kementerian Pendidikan, Kebudayaan, Riset dan Teknologu.
Sumanti, V., Firman, F., & Ahmad, R. (2022). Peran Guru dalam Kebijakan Kurikulum Merdeka di Sekolah. Keguruan, 10(2), 49–52. https://jurnal.uisu.ac.id/index.php/Keguruan/article/view/6434
Utomo, K. D., Soegeng, A. Y., Purnamasari, I., & Amaruddin, H. (2021). Pemecahan Masalah Kesulitan Belajar Siswa pada Masa Pandemi Covid-19. MIMBAR PGSD Undiksha, 9(1), 1–9. https://doi.org/10.23887/jjpgsd.v9i1.29923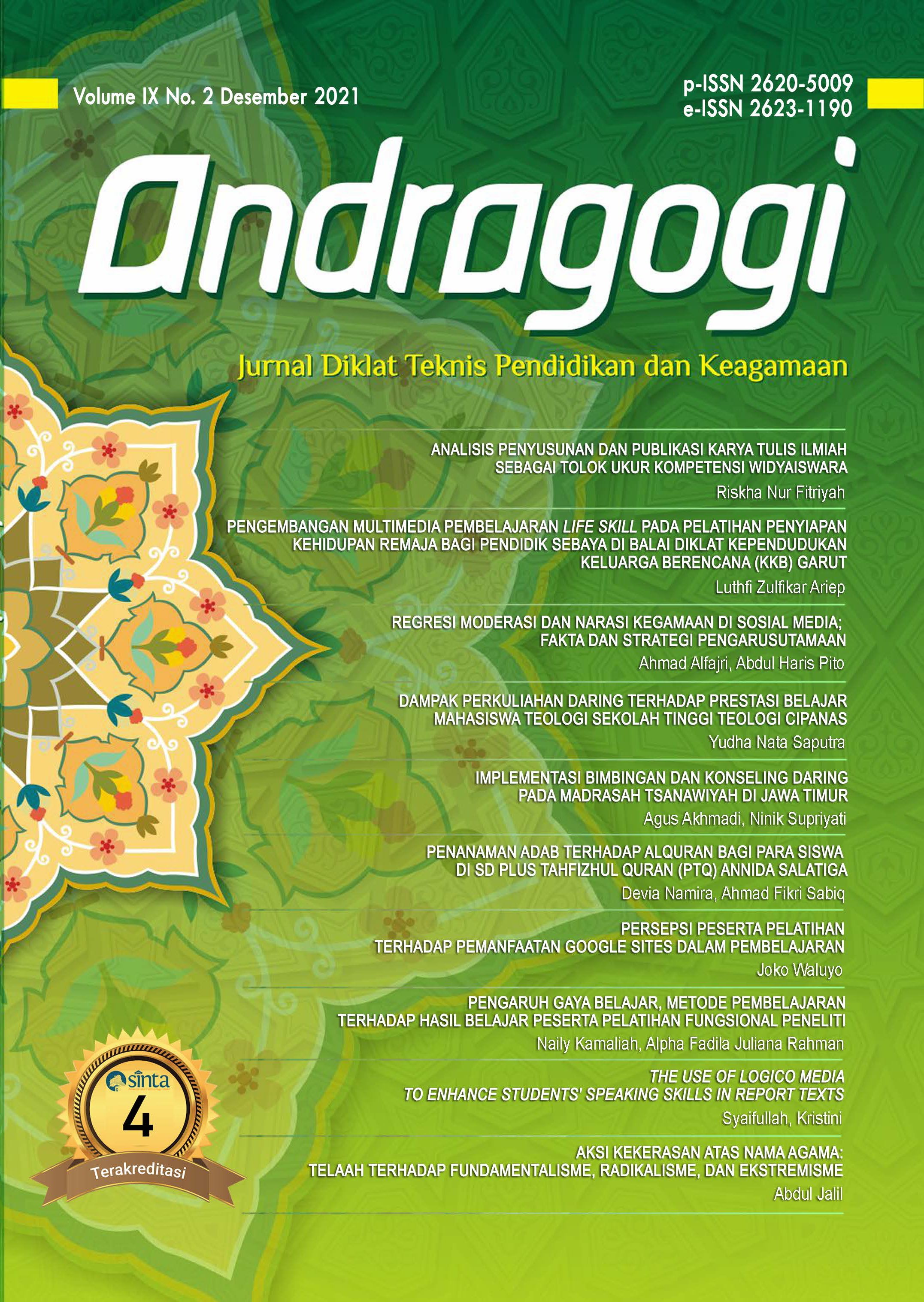 Copyright (c) 2023 Agus Akhmadi
This work is licensed under a Creative Commons Attribution-NonCommercial 4.0 International License.
Authors who publish in this journal agree to the following terms:
Authors retain copyright and grant the journal right of first publication with the work simultaneously licensed under a Creative Commons Attribution-NonCommercial 4.0 International License that allows others to share the work with an acknowledgment of the work's authorship and initial publication in this journal.
Authors are able to enter into separate, additional contractual arrangements for the non-exclusive distribution of the journal's published version of the work (e.g., post it to an institutional repository or publish it in a book), with an acknowledgment of its initial publication in this journal.
Authors are permitted and encouraged to post their work online (e.g., in institutional repositories or on their website) prior to and during the submission process, as it can lead to productive exchanges, as well as earlier and greater citation of published work (See The Effect of Open Access).