Implementasi Metode Scorona dalam Pembelajaran IPA di MTs Muhammadiyah Jayapura
Desvita Astari Djamion

MTs. Muhammadiyah Jayapura
DOI:
https://doi.org/10.36052/andragogi.v11i1.311

Abstract Views: 19 |
PDF Downloads: 19
Keywords:
Pembelajaran IPA; Metode SCORONA; Mixed methods
Abstract
This study aims to determine: (1) Procedures for implementing the SCORONA method in learning science. (2) The benefits of implementing the SCORONA method can increase the activity and learning outcomes of MTs Muhammadiyah Jayapura students. The method in this study is a mixed methods research model embedded. The results of the data analysis obtained were n-Gain analysis, the average learning outcomes of the experimental class were 0.81 in the high concept mastery category, and the control class was 0.66 in the medium concept mastery category. The results of the final analysis for the difference test show that the sig F count for Equal Variance assumed is 0.914; because the sig F count > 0.05, then Ho is accepted, meaning that there is a difference in concept mastery between the experimental class taught using the SCORONA method and the control class which not conducted using the SCORONA method. The average result of the descriptive analysis value for the SCORONA method from the 1st – 3rd lesson plans has a score of 3 in the excellent category and 4 in the outstanding variety, so the SCORONA method is effectively used in learning.

(Penelitian ini bertujuan untuk mengetahui: (1) Prosedur implementasi metode SCORONA dalam pembelajaran IPA. (2) Manfaat implementasi metode SCORONA dapat meningkatkan keaktifan dan hasil belajar siswa MTs Muhammadiyah Jayapura. Metode dalam penelitian ini adalah mixed methods research model embedded. Hasil analisis data yang diperoleh adalah analisis n-Gain rata-rata hasil belajar kelas eksperimenn 0,81 kategori penguasaan konsep tinggi dan kelas kontrol 0,66 kategori penguasaan konsep sedang. Hasil analisis akhir untuk uji perbedaan, terlihat bahwa siq F hitung untuk Equal Variance assumed adalah 0.914, oleh karena siq F hitung > 0,05, maka Ho diterima, artinya ada perbedaan penguasaan konsep antara kelas eksperimen yang diajar menggunakan metode SCORONA dengan kelas kontrol yang tidak diajar menggunakan metode SCORONA. Hasil rata-rata nilai analisis deskriptif untuk metode SCORONA dari RPP ke-1 – RPP ke-3 memiliki nilai 3 dengan kategori baik dan nilai 4 dengan kategori sangat baik, sehingga metode SCORONA efektif digunakan dalam pembelajaran).
References
Hamalik, Oemar. (2010). Proses Belajar Mengajar. Jakarta: PT Bumi Aksara.
Dillenbourg, P. (1999). What do you mean by collaborative learning?. In Dillenbourg P (Ed) Collaborative-learning: Cognitive and Computational Approaches. Oxford: Elsevier
Irianto, Y. B. (2011). Kebijakan Pembaruan Pendidikan. Jakarta: PT Raja Grafindo Persada
John W. Creswell (2015). Research Design; Metode Kualitatif, Kuantatif dan Mixed. Yogyakarta: Pustaka Pelajar, 2014.
Katimo, Suparmi, and Sukarmin. (2016). Pengaruh Pembelajaran dengan Pendekatan Saintifik Menggunakan Metode Eksperimen dan Demonstrasi Terhadap Prestasi Belajar dan Kreativitas Ditinjau dari Sikap Ilmiah. Jurnal Inkuiri, 5 (2), 87-89. https://jurnal.uns.ac.id/inkuiri/article/view/9482.
Kusnandi. (2017). Model Inovasi Pendidikan dengan Strategi Implementasi Konsep "Dare To Be Different. Jurnal Wahana Pendidikan, 4 (1), 132-144. https://jurnal.unigal.ac.id/index.php/jwp/article/view/391/350.
Palmer, J. & Neal, P. (1994). The Handbook of Environmental Education. New York: Routledge
Pidarta, M. (2000). Landasan pendidikan. Jakarta: PT Rineka cipta.
Purwanto. (2013). Evaluasi Hasil Belajar. Yogyakarta: Pustaka Pelajar Riduwan
Ridwan. (2013). Metodologi Penelitian Pendidikan. Yogyakarta : Pustaka Pelajar.
Sudjana. (2009). Penilaian Hasil Proses Belajar Mengajar. Bandung: PT. Remaja Rosdakarya.
Sugiyono. (2012). Metode Penelitian Kombinasi (Mixed Methods). Bandung: Alfa Beta, 2012
Susilo, M. J. (2016). Pembelajaran IPA Biologi Berbasis Scientific Approach di SMP Muhammadiyah 2 Depok Sleman. Proceeding Biology Education Conference, 13 (1), 97-101. https://jurnal.uns.ac.id/prosbi/article/view/5666/5034.
Putri, B. K., and A. Widiyatmoko. (2013). Pengembangan LKS IPA Terpadu Berbasis Inkuiri Tema Darah di SMP Negeri 2 Tengaran. Jurnal Pendidikan IPA Indonesia, 2 (2), 102-106, https://journal.unnes.ac.id/nju/index.php/jpii/article/view/2709/2774.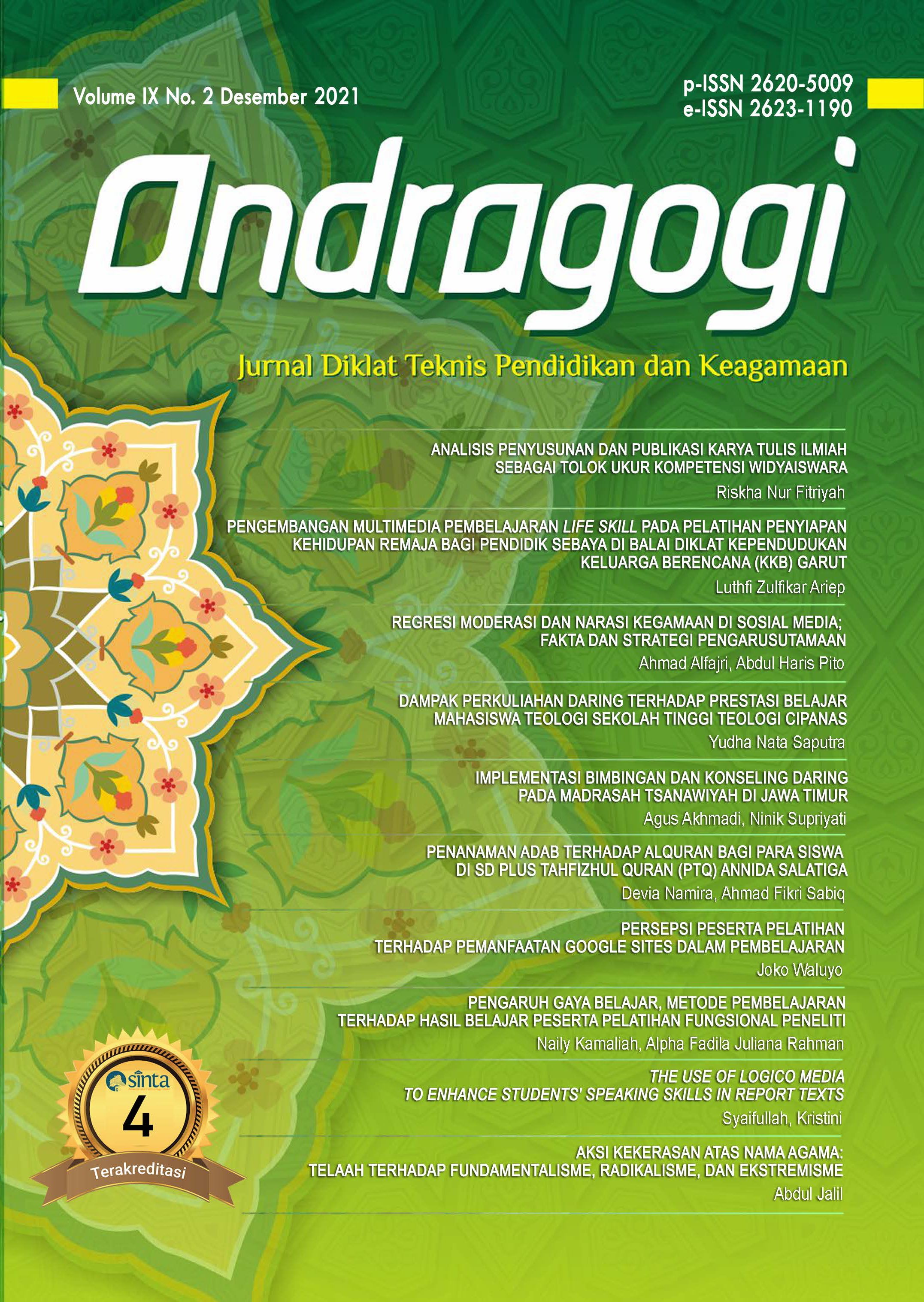 Copyright (c) 2023 Desvita Astari Djamion
This work is licensed under a Creative Commons Attribution-NonCommercial 4.0 International License.
Authors who publish in this journal agree to the following terms:
Authors retain copyright and grant the journal right of first publication with the work simultaneously licensed under a Creative Commons Attribution-NonCommercial 4.0 International License that allows others to share the work with an acknowledgment of the work's authorship and initial publication in this journal.
Authors are able to enter into separate, additional contractual arrangements for the non-exclusive distribution of the journal's published version of the work (e.g., post it to an institutional repository or publish it in a book), with an acknowledgment of its initial publication in this journal.
Authors are permitted and encouraged to post their work online (e.g., in institutional repositories or on their website) prior to and during the submission process, as it can lead to productive exchanges, as well as earlier and greater citation of published work (See The Effect of Open Access).